We are a golf founder hotel. Our guests receive 30% off the green fee at Golfclub Seefeld Wildmoos & Golfclub Seefeld Reith.
Playing golf at the highest level
GOLF EXPERIENCE IN A FASCINATING MOUNTAIN LANDSCAPE ON A HIGH PLATEAU AT 1,200 METERS ABOVE SEA LEVEL
At 1,200 meters above sea level, on the sunny high plateau of the Olympiaregion Seefeld in Tyrol, nestled in a fascinating mountain landscape, lies one of the most beautiful golf areas in the Alpine region. A breathtaking panorama with a view of the peaks of the Karwendel and Wetterstein mountains in combination with perfect fairways and greens promise a golf vacation with the highest demands and quality in an exclusive setting.
Golf in one of the most beautiful golf regions in the world – this offer makes every golfer's heart beat faster.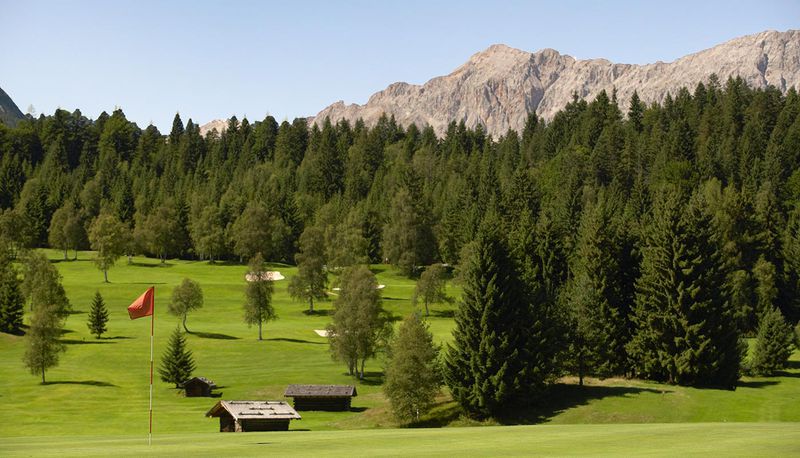 Golfclub Seefeld-Wildmoos
As one of the "Leading Golf Courses Austria" and the Top 100 Golf Courses in the Alps, the Seefeld-Wildmoos facility in Tyrol is a true jewel among golf courses. With great attention to detail, the golf course was designed by architect Donald Harradine to fit into the picturesque landscape. The course has 18 holes with perfect fairways and greens.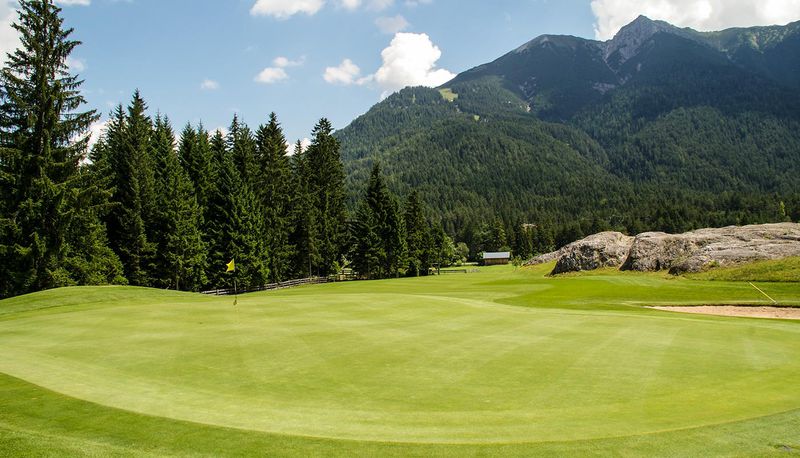 Excellent conditions are offered by the challenging 9-hole course of the Golfclub Seefeld-Reith in Tyrol with a spacious training area of the Golfacademy Seefeld-Reith. From beginners to professional players, of all ages and playing strengths, an extensive field of activity with varied challenges is offered.
Golf vacation in one of the most fascinating mountain regions of Tyrol
The Olympiaregion Seefeld stands for excellent structure, life culture, an international guest clientele and upscale gastronomy. As a member of the exclusive association "Best of the Alps", the region, along with 11 other selected areas of the 5 Alpine countries, is considered an ambassador of the Alpine region and offers ideal conditions for a relaxing golf vacation in Tyrol.